Don't take our word for it, see what our clients really think about us:
Hannah's help and advice was invaluable – thank you so much we would definitely recommend you!
Hannah Waldren
Newport
"I am very grateful to my solicitor, barrister, solicitor's secretary and anyone else who was involved in the preparation of my court case.  Any questions I had were always answered with politeness, kindness and the utmost patience.  The support given gave me confidence to keep motivated and positive throughout the lengthy and anxious period of the last 10 months.  The service was excellent and I would recommend the firm to friends and family, which is why I went there in the first place.  Once again, thank you."
"First class service from first meeting.  Fantastic staff always on hand and willing to offer honest and professional advice"
"The service I received was excellent.  I will use Roger James, Clements and partners again if I need a solicitor"
Nicholas Seabrook
Newport
"I found the staff at Roger James, Clements and Partners, from the senior management Roger James, to the receptionist without exception to be kind, considerate, very professional and knowledgeable.  I recommend them highly".
Mario Morelli
Newport
"I was very pleased with the way you dealt with my case.  Very friendly, approachable and efficient.  Always kept in close contact, many thanks".
Shane Reed
Cwmbran
Hannah was fantastic and made buying our first home as stress free as it could possibly have been. She was approachable, friendly and professional and responded to all e-mails promptly and clearly
Katy Jones
Usk
Wonderful service and everything was explained to us in layman's terms
Jon Morgan
Risca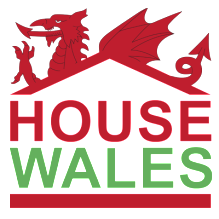 "Jo Sadler, her assistant Claire and the whole team at Roger James, Clements & Partners are our preferred solicitors and legal advisers for Newport and surrounding areas. We chose RJCP as Jo is able to take our calls in person 99% of the time, and returns the other 1% of our calls the same day. They are quick to respond via telephone and also comfortable on email too. We've found their fees to be most competitive for the quality of service and expertise that we get in return. We fully recommend RJCP without reservation."
David Bartlett
House Wales – We Buy Houses in South Wales
South Wales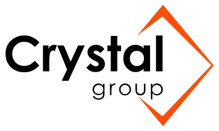 "I can confirm that the service provided by Roger James Clements & Partners has been extremely good, not only that, their charges are realistic & acceptable."
Steve Baker
Crystal Group
Newport
"I have used this company for many years to buy and sell property, to also help with leases and to help with many other issues. They work well as a team and kept me well up to date with all information needed and their fees were pleasant too. I wouldn't use anyone else."
Linda Lewis
Chepstow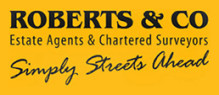 "It has always been a pleasure to deal with Andrew, he has assisted me over the past 8 years with all my nuisance tenants and is yet to be beaten by one of them!…I would recommend his services to anyone who is having difficulty with their tenants."
Nick Blight
Roberts and co Lettings
Cwmbran
"I came to Roger James Clements & Partners after a recommendation and was glad I did. The team there are really friendly and will go the extra mile to get things done. Everything is dealt with in a professional manner as you would expect from a highly regarded law firm. I am sure to be using their services again should the need arise. Thank you."
Saif Rehman
Cardiff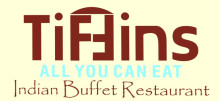 "We have always received a full and complete service from Roger and his associates. A friendly and professional manner is always ready to welcome our needs and queries. A highly Recommendable practice."
Foyshal Baksh
Tiffins
Cwmbran
"From the outset, I have been extremely impressed with the service I have received from Roger James, Clements & Partners. The firm was recommended to me by a friend and I can certainly see why. The service I have received has been very personal, yet professional and everything I have asked the firm to do has been completed immediately and to the highest of standards. Updates are regularly given, somebody is always available when required and I have been astounded by the results that have been delivered by the firm, in what has been a very difficult and complex set of proceedings.
My expectations have been more than exceeded and I can honestly say that I would never turn to anyone else for legal advice or assistance, irrespective of the circumstances. I wouldn't hesitate to recommend Roger James, Clements & Partners to anybody, because in my opinion you would do well to find better!"
Martin Vaughan
Cwmbran
"A truly professional team with compassion and understanding in difficult situations ultimately resulting in a positive and fair outcome for their client. Always accessible and very supportive."
A Perry
Newport
"I have dealt with both Roger James and Hannah Price on both matrimonial and professional matters over the last 4 years.  I must say that they have at all times afforded me an excellent service showing complete honesty and tenacity at all times.  I have dealt with many solicitors over the last twenty years and can honestly say no one else comes close.  Their advice, support and negotiations are second to none.  I have and will continue to highly recommend this company."

Mr Davey
Pontypool